The world always seems to work in mysterious ways, and every now and then, exciting things happens rather unexpectedly. Well, at least that happened to me earlier this year (spring to be exact), where it all began with a call. That call lead to a series of meetings which brings me to the main topic of this blog post, since as of today, September 1st 2017, I'm thrilled and proud to announce that I've joined Sitecore as part of the Product Development team.
Getting into Sitecore at this time with all the exciting things happening, including the focus on headless, modularization, APIs and micro-services, not to mention the strong ambition for cloud, definitely makes me very happy. There are so many things in the making and the pace of innovation at Sitecore is amazing.
Will you be fading away from the Sitecore community?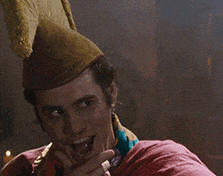 Quite the contrary, I'm actually hoping to stay just as much active as I am today, including my blog, the Sitecore Slack channel as well as doing open source projects 🤘🏽
While I was typing out this blog post, I found myself thinking that just a couple of years back, I wouldn't have imagined being part of what I can easily say is one of the most awesome communities out there. It goes without saying that I've learned so many things and gained a lot of new friends all over the globe. For me, it's simply amazing to see so many active community members sharing their knowledge every day, challenging our ways of thinking and helping out when needed - something I wouldn't be without.
So, although I have to resign from my MVP status (of course joining Sitecore as a Sitecorian is the best reason for losing the status), I'll still continue to be part of the Sitecore community and hopefully keep seeing many of you at conferences and other events around the globe ❤️